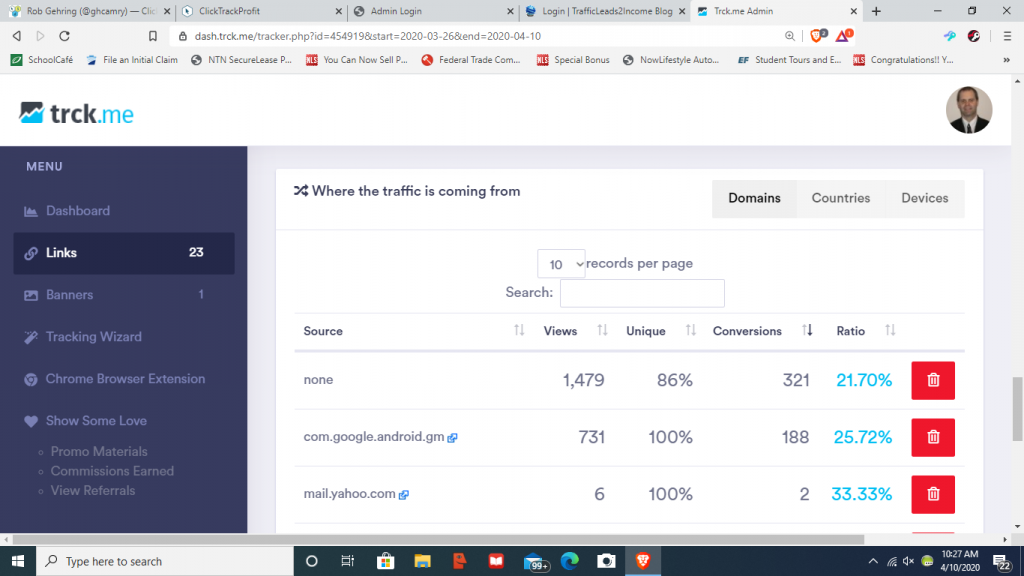 Hello Again!
We just completed our Paid Traffic Co Op for April and it was historic! 18 participants shared 2000 paid clicks and here are the results (3/26-4/10):
511 Leads Generated for a 25.5% conversion rate. There were several learnings from this co op.
The lead capture page matters. We saw disappointing results from certain pages while others prospered. I decided to convert the struggling ones to a known working template. (Some had the opportunity to do this, but either passed or just were not plugged into our mentoring group to take heed. Their results were below the curve. If everyone took action, we could have exceeded 30% conversion as a group.) This created a miraculous turnaround so going forward; co op participants who are not in Conversion Pros and are unwilling or unable to move to it will be offered a conversion at no additional cost. In other words, I will convert your page to a top page such as THIS ONE. Huge difference in conversion rate. We saw an increase in some cases of 20%! Incredible!!! This is now a great enhancement for the co op and no one will be left behind and have a chance to get the best results possible.
Thank you page is super important too. We don't allow generic thank you pages. You will have the opportunity to get a custom thank you page as well if you don't have one. This allows us to track conversions and get you a signup to your program of choice without waiting for someone to confirm an email address and wait to join from your email series. The difference again in the number of program signups you'll get is very dramatic.
Follow Up is not just an autoresponder. It is also a call or a text message. How impressive is that to a prospect. We even have the exact message for you to text or say. Coaching is part of what we do!
Top 10 Results (Conversions):
Wayne Randall – 41
Scott Gordon – 40
Simon Loi – 40
Howard Fullmer – 39
Tom Ratcliff, Janet Legere – 38
Rob Gehring -36
Bob Caine – 35
Karalee Johnson, Will Buckley – 34
Congrats to all participants and let's do it again in May!
If interested in participating, click HERE
To your Massive Success!
Rob Gehring – Owner of Trafficleads2incomeVM and Leader of Team Massive Success